Holey Socks Dream Meaning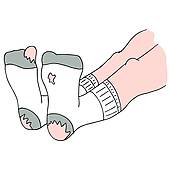 What is the socks with holes dream meaning? Socks with holes in a dream warn of gossip, quarrels, deterioration of financial position and other unpleasant problems.
If a man dreamed of torn socks, he will get into the bad company. The same storyline promises a girl a well-deserved accusation of frivolity and even promiscuity.
If you saw socks with holes in them, dream interpretation advises to gather your thoughts and sort things out immediately. You can see the holed pair of socks as a symbol of short-living happiness.
Did you dream that you were left without shoes in torn socks? This means that a series of disappointments and troubles is approaching. But they will harden your character. If your shoes were stolen in a dream, and you remained in old socks, then get ready for serious losses through the fault of a third parties.
If a woman has had holes in her stockings, this means she should hide something from her chosen one, in order to protect herself from suspicion and jealousy.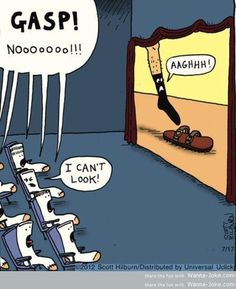 The dreambooks recommend paying attention to the color and quality of torn socks with holes:
White socks – separation;
Black socks torn – sadness, illness;
Red socks with holes – threat;
Orange ones – joy with sad consequences;
Dark-blue socks – unknown danger;
Striped socks torn – spoiled vacation;
Silk socks with holes – short success;
Cotton socks – modest financial situation;
Wool socks – illness.
If you were wearing socks with holes, this image predicts bad luck and poverty. But if you managed to sew them up, the situation will improve soon.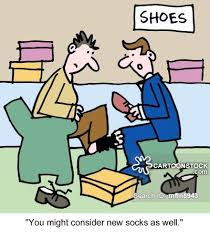 Wearing holed socks also means that the road will be problematic, the offer will turn to be unprofitable, and quarrels and conflicts will constantly arise around you. If someone else was wearing torn socks, dream Interpretation promises a loss in gambling, venture or a lottery. This may also be a sign of misunderstanding with other people.
To see worn and torn stockings on another person in a dream, means you can communicate with a person who makes claims and condemns, but he would love to be in your shoes himself.
If you saw a man in holed socks, dream interpretation calls for moderation in everything, otherwise you will suffer the hardest disappointment. The same plot promises rumors from enemies and envious people.
Taking off socks or stockings with holes means that in reality you say goodbye to erroneous illusions and avoid serious misfortunes.
If the girl had to stitch holes, then she will live poorly in the future. But to wash such items, according to the dream book, predicts a quick marriage.