Menstruation Dream Meaning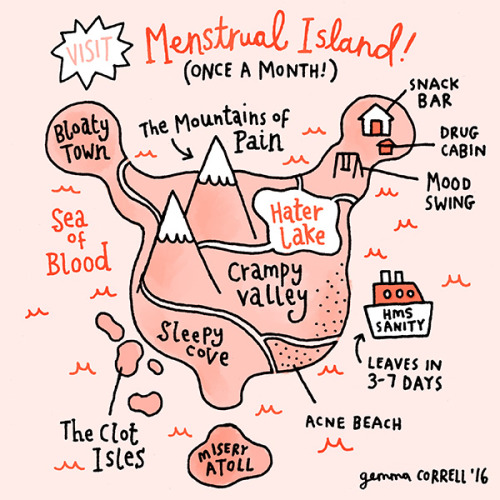 Girls who see menstruation starting in a dream can be expecting their important plans to come true. In this interpretation menstrual blood symbolizes brilliant ideas of the dreamer. According to Miller, if a pregnant woman sees her menstruation, she can not worry about the delivery process, everything will go smoothly. Besides that, the dreambook states that the child who will be born will have some special talents and abilities.
A woman who has married not a long time ago, should be expecting pregnancy soon if she saw a dream about her period. Miller's dreambook warns unmarried girls who saw dreams about menstruation, about health problems in intimate sphere.
Other dreambooks give the interpretations of these dreams depending on the details of the image:
menstruation had unusual color – you will have a non-standard situation;
the cycle started earlier – the dream indicates the dreamer's hastiness;
blood running along your legs – you are not prepared for the coming changes;
you saw yourself in a bloody puddle in a dream – you will have a lot of stress in reality;
periods started on public – beware of gossip.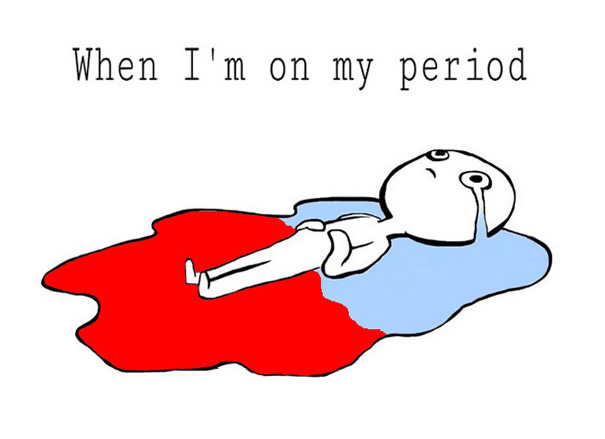 A man who saw that he has menstruation, is warned about being too curious. Sometimes this dream is interpreted that the man is incapable to decide some issues. If a man saw a bloody stain on women's underwear, should be prepared for disagreements with a woman.
If a man sees that his beloved has period this dream can indicate that their relations are staring to cool up. According to Freud, a man's dream about period indicates the dreamer's dissatisfaction with his intimate life. As for women seeing periods, Freud recommends to be more prompt in order not miss opportunities.
Dreams about menstruation can bring pleasant surprises for a pregnant dreamer. Dreams on early stages of pregnancy reflect worries of the woman about her child's health. Clothes, blurred with menstrual blood, promise a full and interesting life. If your bed clothes were blurred with blood, you should stay alert, someone will try to deceive you and use in his own interests.
Some dreambooks consider dreams about periods as reflection of some serious obstacles. Maybe an unpleasant event will intervene with a girl's plans to meet with her beloved and this will distance them from each other. A dream about menstruation has a negative taste for an old lady-dreamer. But she will soon understand that the events that took place in her life recently, in general had positive influence on her life. Heavy bleeding during periods can bring improvement of financial situation.