Pregnant Man Dream Meaning
If you happened to see a pregnant man in your dream, you can expect sudden life changes in the next several days. If this dream was seen by a woman, the changes will be for the better; if a man had such a strange dream, this is a sign he will get into a stupid situation.
If you saw yourself married to a man who was pregnant, this image is a sign that the feelings that have cooled down a little will revive with new energy, Miller promises.
If the pregnant man turned to be your brother or best friend, you will find out something he is ashamed of.
If your boss was seen pregnant in your dream, you should be ready for problems and changes at work.
I a man saw his own father pregnant in a dream, this means he will find out about old family secrets.
If a man saw a dream that he became a woman and his wife turned into a pregnant man, such plot indicates that he should revise his priorities, Vanga's dreambook advices.
If you were kissing or hugging a pregnant man in a dream, this means you experience emotions you never had before. The younger the man was, the more bring and positive your emotions are.
Swimming with an unknown pregnant young man in a pool and helping him predicts a smalltrip to a pond in a company of people you do not know well.
A dream about fighting with a big pregnant man is a symbol that you will have to overcome your fears and complexes in order to get career promotion.
If a woman saw a dream about cooking next to a pregnant man and sharing cooking recipes with him, this plot is a symbol that there will be some changes in her family life.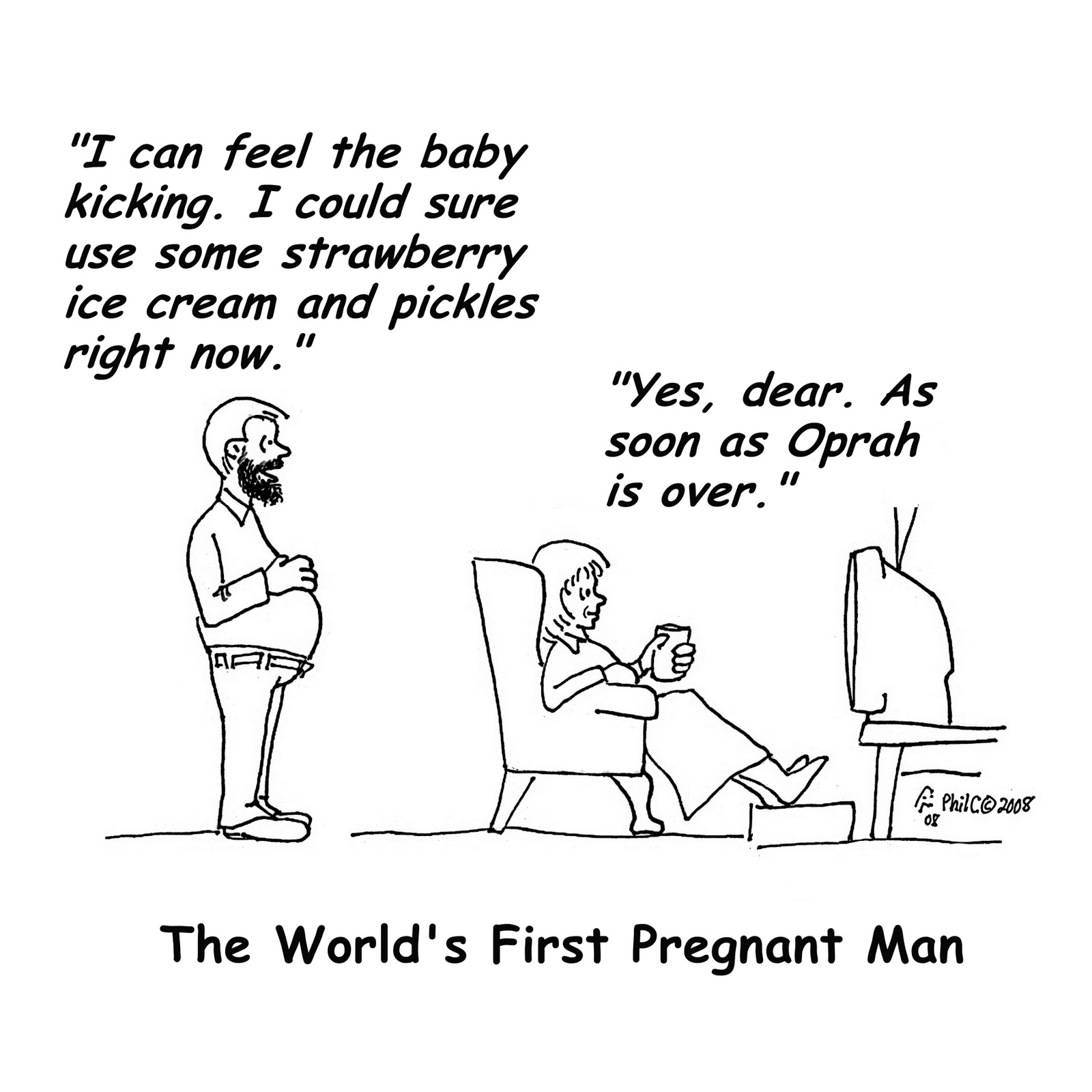 Taking pregnant man's delivery means witnessing a birth of something new: a family, traditions, work team, etc.
If your husband saw himself as a "mother-to-be", this dream predicts new hobbies and entertainments.
If a young woman sees a dream that she became a pregnant guy, this image promises a change of responsibilities at work.
If you were the man feeling painful contractions in a dream, this means profit for a man and problems and ado for a woman.