Unfinished House Dream Meaning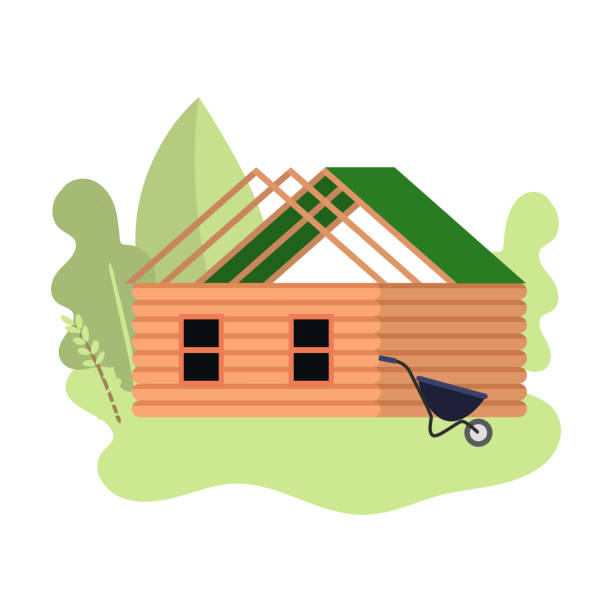 What is the dream meaning of an unfinished house? The dream interpretation prompts: luck in business, successful, profitable projects, happiness, marriage are ahead. But also this symbol in a dream indicates experiences, the need to relax and improve relationships.
The dream vision of an unfinished house indicates: the dreamer needs moral improvement.
Seeing yourself in an unfinished building in a dream means: there will be some worries due to an unfinished business.
Did you happen to see yourself inside an unfinished building? The dream interpretation explains: you will worry about your own life. You should ask your friends for help and advice.
Did you dream about being in a building under construction, where disorder reigns? This dream means you should get rid of unnecessary and old things that hinder the movement forward in waking life.
What is the meaning of a dream of a residential building under construction, according to Miller? A dream portends good luck in business, successful undertakings, enrichment.
An unfinished brick structure suggests: you should take care of your health - you may soon get sick.
Also, a brick house the construction of which has been stopped for some reason promises, according to the dream book that you can miss your chance. You should hurry up with projects.
An unfinished brick building in a dream also indicates: there is a trusting relationship between you and your husband (lover).
A dream of a wooden unfinished house symbolizes an unfinished business that must be completed.
The interpretation of the dream takes into account what the unfinished structure was made of:
wooden house - you are ready for new achievements;
house made of brick - you are too worried about possible failures;
house without a roof - you may learn about someone's death;
house without windows - you are unhappy with your own life.
Also, a dream about an unfinished house warns of the need to be guided by moral norms in your actions. Did you see a big house in a dream and ask why its construction was stopped? This dream means your plans will not come true.
Have you dreamed of a large building without windows or a roof? For some of the relatives there is a danger of serious illness or even death.
Did you see an unfinished multi-storey building in a dream, and there are a lot of equipment and workers around? This means you will get substantial help. But you should not rely on it all the time - you should invest your own strength and money.
What is the dream meaning of an almost completed new building, which only lacks decoration? Some endeavors will have to be postponed for a while.
Did you dream of a new unfinished house where you are working actively? The dream interpretation tells: the entrepreneur will have successful undertakings and profitable deals.
Seeing in a dream how you are completing your new home means yourself: happiness and wealth await you, which you will achieve yourself.
Did you see your unfinished house, where the finishing works are taking place? This means unmarried young people will get married; the rest will be successful in trade.
Why do you dream of buying an unfinished construction? The dream interpretation explains: you will soon take up a risky business. You need to show all purposefulness.
Did you have a chance to buy and finish the construction of the house? In reality, there will suddenly be an opportunity to implement your idea.
Have you seen the unfinished house by the sea in a dream? This dream is a sign that you are tired, your relationship with your loved ones is too tense. Take a break and think of your mistakes in relationships.