Friend (female) Dream Meaning
An interesting topic that is covered by all dream books - what a female friend represents in our dreams. Keeper of secrets, a companion in extreme entertainment, cheerful and touchy - what does she want to tell us in a dream? Take a look at her and your future - it will be useful for sure.
In a dream, a lady-friend represents absolute trust and ruthless rivalry. The conflict of mutually exclusive interpretations makes the interpretation of the dream especially fascinating - the dream books take into account the actual relationships and features of the plot.
For a young girl, a meeting with a girlfriend, whose appearance she admires, predicts a trip to the hairdresser or a raid in fashion stores.
A woman with a difficult life experience needs to assess the situation and understand who spreads gossip behind her if she saw one of her friends in a dream.
A man who saw a female friend in a dream should decide whether to embark on an adventure of love, go to the altar or slow down, taking care of his own peace and health.
In a single guy's dream, the image of a girlfriend is associated with sexual experiences and worries. If he sees her pregnant or with a stroller, this is no coincidence - their relationship has outgrown the "no obligation" phase and internally he is ready for family ties. The decision on marriage and thoughts about the heir are embodied in a dream, where she was seen with her young son.
Why does a married lover dream of the same plot? They reflect the panic before the possible pregnancy of a girlfriend, the unclear prospect of an abortion and the difficulties that arise in this marriage in connection with this.
Dream Interpretations note - when a guy sees his wife's girlfriend and the next morning from the whole story only her seductive breasts are remembered, this dream means that the desire to get closer to her is stronger than indecision. But interpreters advise taking security measures.
If you see that a friend has lost weight and become prettier, then some wonderful prospects open up, but meeting her thin and sick is a sign that someone from your relatives will get sick.
Why are you dreaming that strange and even tragic things are happening to her, for which in reality there are no prerequisites? Dream Interpretations explain - this is an allegory of your relationships:
Your friend got sick - breaking the relationship with the lover.
If she died in a dream - she will be absorbed in a new romance.
She died from the hands of a criminal – she will fall in love and forget you.
Burying her – you will quarrel and part forever.
Dream Interpretations warn, if you dreamed that in a dream you went to visit a close friend, it means that you depend too much on her disposition. Do not give in to manipulations; it does not lead to good.
What does it mean if you suddenly saw your friend on the doorstep? Interpreters predict interesting news. Carefully preparing for her arrival has much more boring interpretation – your life will be monotonous and dull.
To see and talk to your friend with plentiful snacks portends trouble, and to sit at an empty or meager table with your friend predicts financial difficulties. A friend left for home too early - be prepared to make independent decisions.
Why do you dream of having a violent and even ugly showdown? Inappropriate dream behavior reflects imperfections of nature.
Fighting with an old girlfriend - unpredictable changes.
A conversation in high tones - you will remember a forgotten promise.
If you won in the fight - the desired can only be taken by force.
A female fight without rules - there is a high probability of getting sick.
If you noticed blood - a loved one will betray you.
If you reconciled and kissed your friend - in reality you will become even closer.
Dream Interpretations emphasize the image of hair in a dream. What is the meaning of a dream about cutting your girlfriend's hair fashionably? If the hairstyle turned out beautiful, then the plot conveys the wish of a happy personal life. If she cut her hair at the hairdresser too short, losing the hair length in a dream is the same as losing strength: neither in love nor in her career will she be lucky.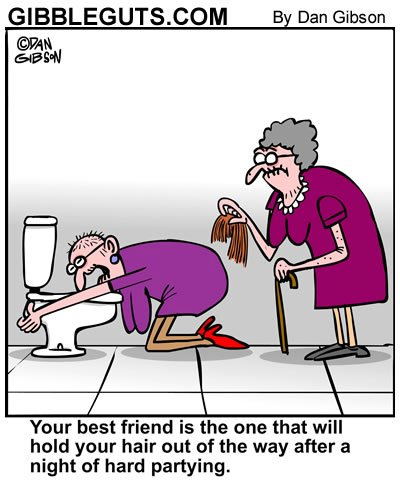 The dreamer, who in a dream undertook to cut her friend's long hair short, does not wish her well. Some cat ran between you. Be careful if you switch roles in a dream.
Sometimes in a dream the same scene is repeated often, almost every day, or rather, from night to night. This is not by chance.
For example, why are you dreaming about your girlfriend's engagement with your fiancé? For the first time dream books are advised not to panic - nothing threatens your well-being. But with each new "series" the anxiety increases - which means that there really are reasons for it. Consider that friendship passes through a serious test and most likely it is not connected with a lover - competition will manifest itself in something else.