Gynecologist Dream Meaning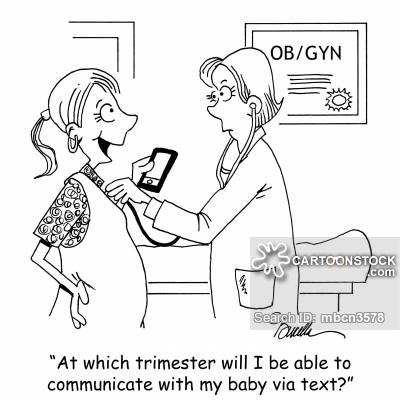 A visit to a gynecologist in real life is related to worries and anxiety, minutes of fear and sometimes despair. Seeing this plot in your dream means that the person is very worried about the state of his health. A dream about visiting a gynecologist may be related to a dreamer's wish to have children. According to Family dreambook a visit to a gynecologist may predict a long-expected pregnancy for the dreamer. The prognosis is more favorable if the doctor was kind and smiling. On the contrary, seeing your doctor tensed or unfriendly means you have some problems with the fertility issues. If you just dreamt about a regular visit to your doctor this dream may just be a reminder that it is time to have an appointment.
Young women who are actively looking for partner will have an unfavorable period in relations if they dreamt about visiting a man-gynecologist whom they don't know. If your visit to a doctor caused an emotional burst and the doctor was yelling at you you can be expecting problems with your relatives or boss. This dream may also indicate disagreements with your partner. If you saw yourself as a gynecologist in your dream it means that you are a very understanding person who is ready to help his friends or family even with the most delicate issues. If you saw one of your friends visiting a gynecologist this dream means that this person will either have a baby soon or may need your help and support.
If the procedures were unpleasant and the doctor was using sharp instruments and you saw drops of blood this dream is unfavorable and may indicate problems with fertility or even unplanned abortion. If the dreamer was having abortion at the gynecologist this dream means that the person is ready to give up something very important.
Seeing a midwife (obstetrician) in a dream means a serious illness that almost ends in tragedy. A dreamed obgyne promises distress for a young woman, Miller states.
To see an obstetrician in a dream is a bad sign, predicting that you may suffer from the fact that some of your secret will become known to others. If a pregnant woman sees a midwife in a dream, then she will have a difficult labor. To other people, such a dream foreshadows disappointments in love, betrayal and quarrels.
If a girl in a dream met a midwife, then she will have the devoted love of a person who is ready to give his life for her. For men a dream of obgyne does not promise anything except trouble in love affairs. A dream in which you see an obstetrician who takes birth and holds a newborn in her arms predicts that you will soon experience a great tragedy and become seriously ill. In addition, the dream foretells you a lot of disappointments, insults and quarrels. The dream also has negative interpretation for ill people
It's another thing if you represent yourself as a midwife - in this case you may have a real chance to become the owner of a considerable sum of money.
Did you dream about midwife? According to the Islamic dreambook, her appearance may indicate the release of a prisoner from prison and deliverance from the anxieties and hardships of life.
Seeing yourself as an obstetrician with bloody hands is to get unexpected money.
According to the Male dreambook, a dream about obstetrician portends an exacerbation of a congenital disease or the acquisition of a sexually transmitted disease. So beware of casual contacts and watch your health. Seeing yourself as an obstetrician and helping a woman deliver - means you will be drawn into a business that at first will seem more than unpleasant to you, but the result will exceed all expectations.