Ritual Dream Meaning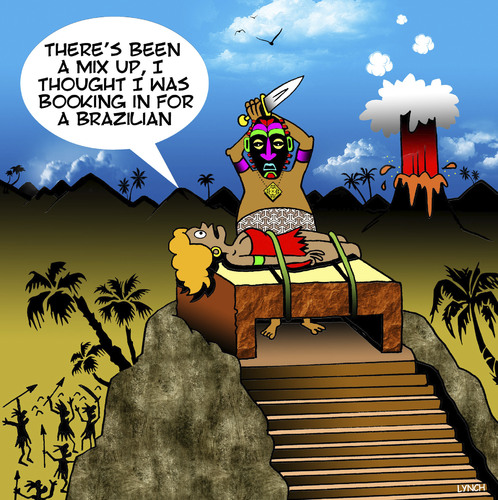 The ritual in a dream is designed to remind you that you definitely need to deal with a case that you constantly put off. Miller's dream book insists: bring it to the end; otherwise you will gain a lot of problems.
Did you have a dream about how you happened to carry out some rite? In dreams, this action literally means a desire to achieve the goal by any means.
Did you carry out a magic ritual? Dream Interpretation warns: do not succumb to temptations, you risk becoming entangled in a dark business.
If you dreamed that you intended to conduct a certain rite, this means a failure will unbalance you in reality, and you will bring down your anger at others.
If you had a dream about a magic ritual, the dream interpretation suspects that you wish to receive something forbidden, as a result of which you lose the remains of common sense. Did you happen to see a magical rite held in a dream by another character? To achieve the favor of the chosen one, you are ready for desperate, but stupid actions.
What is the meaning of dream of a magical ritual performed independently? You really have hidden abilities and can influence fate if you want. Moreover, to perform religious sacramental in a dream literally means that your dreams are fulfilled.
The dream book offers a list of rituals that will help establish the true meaning of vision.
Spiritism – health problems;
Calling demons, devil – dark thoughts, dangerous games;
Spoiling, cursing – bad intentions, wish to dominate;
Love spell – problem solving, present;
Healing – good action, protection;
Fortune-telling – unchecked information, anxiety.
What is the meaning of dream of ritual murder? Walking through life, you are guided exclusively by base passions. Voluntary participation in a bloody sacrifice in a dream means submission (possibly unconscious) to someone else's unkind will.
To see a bloodless offering to the Gods – means to receive worthy profit. If there was a murder in front of your eyes and the blood of a loved one spilled, then in reality you will lose him.
What is the symbolism of a dream of a real coven of witches with orgies and rituals? According to the dream book, this reflects the desire to go beyond the usual existence.
Had a dream of having a ritual of initiation over you? If you are busy with spiritual searches in reality, you really passed it in a dream. For ordinary people, this is a symbol of achievement, thanks to perseverance.
If you had to perform some ritual actions in a dream, this is an eloquent hint: solving the problem requires a non-trivial approach. To perform an unfamiliar ritual personally means that the time has come to get rid of wild prejudices and gain a different view of the world.
If a stranger was doing obscure ritual manipulations, dream interpretation believes that you risk becoming a victim of a negative program and submit to someone else's will.
What is the meaning of a dream of funeral service store? If in a dream you happen to be in it by accident, events are coming that will help you gain a completely different view of the world and life. But if you do not take advantage of this moment, then the dream book predicts complete spiritual degradation.
Did you go to the funeral home store at night because of the death of a loved one? In reality, you will acquire new, completely unexpected qualities.
Why does one dream of cemetery wreaths? Most often they promise the dreamer many years of living. In general, the interpretation of a dream in which funeral wreaths had to be seen is positive.
But the dream book recalls: the specific meaning depends on your personal actions. For example, to carry a wreath in a dream - for luck; to put the wreath on the coffin – means to have a baby or receive an inheritance. Had a ritual of laying wreath on the grave? You will make peace with a longtime enemy.