White Dog Dream Meaning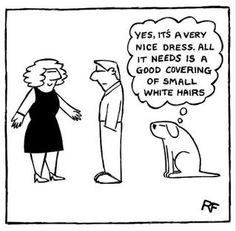 A symbol of white dog is often seen in a dream by lovers to achieve success by someone else's account. A dream can serve as a warning about upcoming events, the value of which is difficult to exaggerate. The inability to affect anything is one of the characteristic interpretations of this dream.
If you see not just a white dog, but an animal whose size exceed all reasonable limits, the dream book explains this by the scale of the coming incident. The coming events will affect not only the dreamer, but also affect the whole of his environment. Dream interpretation does not exclude that something significant will happen in the whole city or even in the country.
If the white dog was small, the scale of the event significantly lessens. The dreamer will be in the center of attention not at his own will, however, the dreambook does not specify what exactly will happen to him. The dream calls to be cautious in the near future because it is not known where the danger may be. You should avoid accidents, scandals and diseases.
Friendly white dog wagging its tail means that one of your friends will take care of the problem that burden you at the moment. It is very likely that this will turn out to be the person who you are not counting on.
A white dog that fusses around, annoys you, yelps and burdens you in every way, the dream book warns that there is a high probability of losing a loved one in the near future.
A dream about white dog also calls you to take a closer look at people with whom you often have to deal. Perhaps you were unjust to some of them, which, however, would not prevent you from becoming friends in the future.
If a white dog bit you in a dream, the dream book believes that some of your close surrounding will soon behave completely differently from what you expected of him. The one you used to trust may fail at the most crucial moment for you.
A plot about white dog biting you can also mean that your second half is cheating on you.
According to another interpretation, the white dog is the harbinger of success and incredible luck. What is the most pleasant thing for a dreamer is that he will not require any moral or physical effort or emotional agitation.