Dog Feces Dream Meaning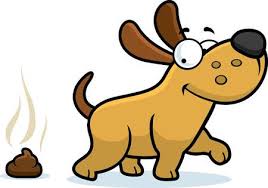 If a dog has shat in a dream right under your feet - get ready to have unplanned profit. At the same time the choice of means will not play any role for you. A dream means that the dreamer will be moved by greed and many friends can turn away from him.
A dream in which the dog shits and leaves unpleasant reaction by his act means that your subconscious suggests that there are people nearby who can deliver unpleasant moments. If you dreamed that several small puppies pooped, you should not trust your secrets even to your people close to you.
Miller states that it is important to take into consideration the "crime scene" where your dog defecated in your dream:
dog pooped in its owner's boots - disappointment in your partner;
dog dropped its feces near the threshold of the house - hypocrisy of friends;
dream of dog pooping in the park - public recognition;
if the dog laid a pile of shit in its own toilet - profit.
If you dreamed that a dog spoiled your shoes or slippers, you should take a better look at your second half. The dream means that he clearly lacks your warmth and attention. He can begin to seek mutual understanding with other people out of boredom.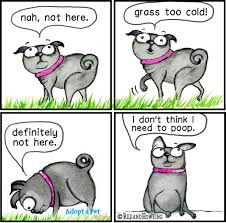 Freud's dreambook gives more detailed interpretation. Seeing a white puppy messing up is a sign of easy flirting of both spouses. Such relationship will only strengthen the marriage and do no harm. But as for a black dog spoiling expensive shoes, the psychologist explains this plot from the position of real adultery.
To see dog excrement on the threshold of the house or in the room in a dream is a sign of insincerity of your friends. Someone obviously wants to take your place and tries to harm you in every way. Nostradamus dreambook recommends to be more modest, not to push out the advantages and disadvantages in front of loved ones.
Be careful trusting the secrets of mastery even to your friends, if you dreamed that feces spread unbearable smell. If the dog pooped in the house, this can be a sign of getting hurt by relatives or colleagues, losing your own ideas, thanks to their talkativeness.
If you dreamed that a dog shit in a specially designated place - consider this a sign to start a stormy activity. Everything you do in the coming months and weeks will bring decent wages and a steady income.
Vanga's dreambook predicts an unexpected flow of money, if you have managed to plunge into the stool, or happened to see feces on your clothes and hands.