Small Dog Dream Meaning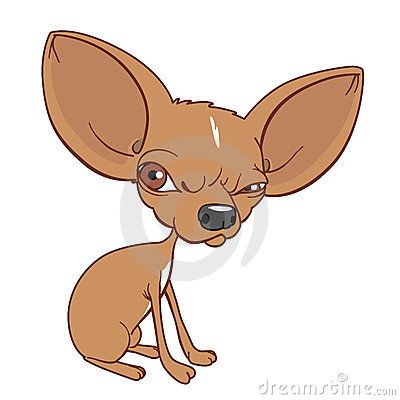 In the interpretations of what a small dog means in dreams, the dream book warns against one common mistake: the size of an object that one had seen in a dream only seem harmless at first glance. In fact, this is a rather serious and not always favorable sign. Many adversities can be avoided if measures are taken in advance.
Explaining what a little dog means in a dream in Miller's dreambook often sounds warning and requires decisions and actions from the person. A funny image promises a strong falling in love with an unworthy gentleman if seen by a young lady.
When the small dog manages to bite you, this means betrayal and cheating are started. If an animal in a dream annoys the sleeper running around, the risk of losing someone close is increasing. Light color of the dog confirms a negative outlook.
The dreambooks also give explanations of dreams about keeping a little dog in your arms. To see a lap-dog or poodle in one's arms can be seen by people prone to excessive care and suffocating love.
A living toy on one's hands indicates a desire to splurge, mislead about his social status or financial position. Sometimes the symbol warns of violations in the body.
If the small dog in the hands of the dreamer was seen by a married woman, romance on the side or some of the facts from the past can hardly be hidden.
The dreambook of the Wanderer will tell you what the little dog on a leash is dreaming about. If you happened to see a chihuahua on a leash, in reality you will experience severe restrictions. People or circumstances strongly claim to gain the sleeper's free time and his own opinion.
If you dreamed of how a miniature dog annoys you, even being on a leash, the interpretation of a dream reminds you that a pathetic petty person can cause a lot of worries.
What the dreams about black little dog foreshadow deserves separate consideration. The dream interpretation of Medea considers it an alarming sign if this creature entered your house. Attention should be paid to the dream characters who contributed to the invasion. If you dreamed of such a plot, you risk creating problems because of your own thoughtless actions.
With its appearance in a dream a small black dog foreshadows disappointment in a loved one. Suddenly it turns out that all that happened between you is just another amorous adventure for him.
If a married lady dreamed that a black little dog brought puppies, this means that her own pregnancy is problematic. If you have a dream of barking and screaming, the dreamer risks being in the midst of a scandal that will threaten his far-reaching plans.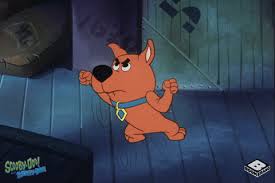 The dreambooks give interpretations of small dogs of light colors:
A completely white lap-dog predicts an unexpected meeting, but not necessarily, a pleasant one;
A tiny white dog seen in a dream symbolizes an envious person close to you;
A fussy annoying little white dog means risk of losing someone close to you;
Red little dog symbolizes pettiness and rancor;
If you dreamed of a small red dog, you may also feel powerless anger.
You should know the interpretation of a dream about many small dogs. What you see in a dream promises a girl a lot of admirers, among whom there will not be a single worthy candidate.
The dreambook of the Yellow Emperor explains a dream that the dog had two heads. The dreamer tries to move simultaneously in several directions, it is not surprising that he cannot succeed in any one.
A Modern dreambook contains a similar symbol: two lapdogs scattered in different directions during the walk. When one happens to see such a dream, it's time to put things in order in the personal or business sphere.
Freud's dream interpretation offers a very curious explanation for dreams about a puppy. What you see in a dream will tell you why the personal life of the dreamers is not working out. A bachelor wants to see a copy of his mother as a wife. The old maid favors helpless partners, believing every time that the chosen one will belong to her entirely.
If you dreamed of an affectionate, but very small dog, the dreambook of Maya warns that friends and relatives will not be able to help in a difficult situation even if they want to.
When an unknown animal runs into the house in a dream, the symbol means a tedious visit of noisy numerous guests.