Goldfish Dream Meaning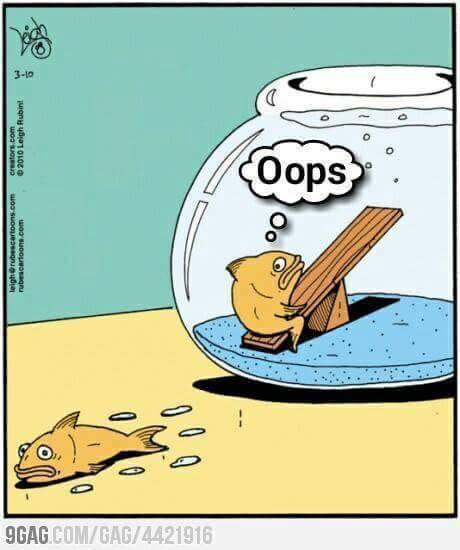 If you saw a dream about goldfish, do not hurry up making a wish. There are a number of interpretations of this dream image. According to Miller, if you were holding the gold fish in your hands in a dream, this image predicts a period of successful beginnings and luck. If this dream is seen by young women, this is a promise of a union with a handsome and definitely rich man. If the fish was sleepy, or even worse, dead, in this case the dream is a precursor of an unlucky period with a number of difficult obstacles. If you managed to safe the fish, you can be expecting joy and successful purchases.
If you had a dream about a big fairy goldfish swimming in a beautiful lake, this is a very favorable symbol promising your dreams and wishes coming true, like in fairy tale.
If a woman saw a dream about gold fish swimming in a huge aquarium, this means she will get married soon. But the marriage will not be as successful as she would like it to be.
A dream about goldfish in aquarium may have a special meaning for women. Sometimes this is a precursor of pregnancy.
You may be interested to find out what other dreams predict pregnancy: https://checkmydream.com/interesting/what-dreams-predict-pregnancy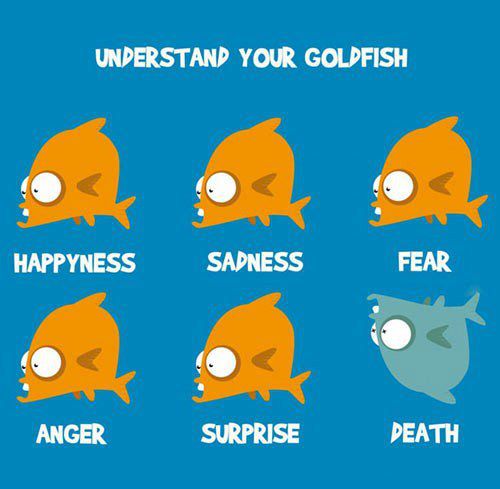 Besides that the aquarium itself is a symbol of home peace, your family and children. You should pay attention to the condition of water and water tank.
Dead fish is the most unfavorable part of this dream; the dreamer should get ready for unpleasant situations and obstacles.
The fish behavior is usually associated with the dreamer himself. If they were swimming calmly in clean water, this means your life is hasteless and peaceful. If they fuss, move quickly, then perhaps the dreamer is worried about some issue too much.
Some dream interpreters think that goldfish represents ghostly hopes and fruitless dreams. All your efforts are in vain now; you should let your dreams go at the moment.
If the goldfish was suffocating and ill in your dream and you are thinking about breaking up with your current partner, this is a definite sign that you should let him go. Another more suitable and worthy person will take his place soon.
If you were just watching the goldfish this means that luck can pass by; holding it in your hands is a promise of success. Catching the fish has the same interpretation. A dream about goldfish can also be a symbol of empty hopes: you may not enjoy it if you get what you wish for.