Kittens Dream Meaning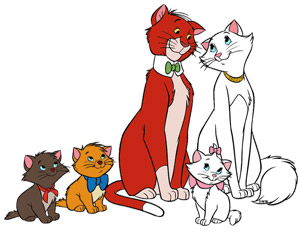 Dreambooks interpret kittens as a symbol of problems and difficulties. They foreshadow deception, empty promises, dirty tricks of colleagues, anxiety. Sometimes dream plots with kittens promise deliverance from competitors or career growth.
According to Miller, if a woman saw beautiful white kittens in a dream, this is a warning. She will be trapped by deception, but the dreamer, thanks to prudence, will avoid trouble. Kittens of a different color or breed in a dream mean small but annoying troubles, irritations that will pursue the sleeper for a long time.
Skinny, shaking and dirty kittens seen in a dream mean that you will be blinded by ostentatious magnificence and you will suffer from someone else's unseemly act.
According to the Islamic dreambook, if you saw many kittens, this indicates, according to the Islamic dream book, the significance of current events and the emotional state of the dreamer.
Another meaning of the plot about kittens in a dream is a warning about theft or a warning: do not trust all the promises heard. Some of them will not be fulfilled.
If you got a little thoroughbred kitten, the interpretation of Freud's dreambook states: it symbolizes sexual arousal or a desire for intimacy with a young partner.
If you got several kittens as a gift, this is a sign of loneliness. Buying kittens in a dream symbolizes deceit.
Choosing a kitten in a dream is a sign of controversial situation in which you will have to make the right choice. If you were throwing the kittens out on the street, dream interpretation indicates: you will have to make a lot of effort to overcome obstacles and achieve results in current cases.
Driving out someone's kitten that got into you house means getting rid of a competitor at work or a rival in love sphere. If the kittens were aggressive and tried to bite you, this is a sign of minor dirty tricks from colleagues, that will not hurt much, but significantly hit on your nerves.
If you hit the kittens and they were screaming and scratching you, beware of betrayal. Wild kittens that tried to scare you are a symbol of conflicts with neighbors.
To see striped kittens in a dream means: you will find yourself in an uncertain position; ordinary events will be interspersed with setbacks. If someone dropped off a black and white kitten, this means that someone will do as he wants, not paying attention to the inconvenience for you. If a black kitten fell out of the window, you will get rid of the attacks of enemies. Bald kittens mean you will have a quarrel in the family.
The dreambooks give short interpretations of actions with kittens:
Seeing kittens – minor difficulties;
Bring it home – visit of unpleasant guests;
Feeding kittens – reconciliation with someone;
Washing a kitten – a lot of worries;
Buying – you will become a victim of fraud;
Giving out – unseemly deed towards an acquaintance;
Selling – you will get profit out of problems;
Strangling a kitten – you will avoid a number of small problems;
Beating – sorrow, uncertainty in future.
Wet kitten in a dream predicts a lot of work and efforts. Injured kitten with bloody wounds is a sign of serious conflict because of which you may stop communicating with someone.
A fluffy kitten and rabbit seen together are a sign of financial problems. If the kitten ran away from you and you were looking for it, this plot symbolizes a quarrel with a competitor that can lead to having new enemies. Killing a kitten in a dream gives you a chance to avoid minor troubles. If the kitten drowned, this is an unpleasant sign meaning the dreamer will be accused of something he didn't do.