Your Own Wedding Dream Meaning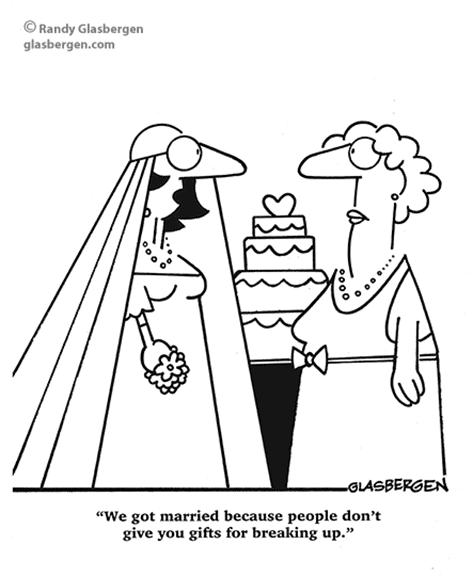 Meaning of seeing your own marriage in dream.
The dreambooks interpretations about a wedding seen in a dream are usually ambiguous. You should not rejoice after a dream about your own wedding. The interpretation of this plot is not always positive. The secret wedding seen by a young girl is a symbol of explosive, wayward nature of the dreamer, perhaps a warning that she needs to curb herself until it comes to trouble.
According to Miller, seeing a dream about your own wedding means you will find the way out of some circumstances that prevent you from being successful. Powers from above give the dreamer energy and resources to go through the life tests and remain a winner.
As for the Women's dreambook, it interprets such dream positively: a joyful wedding party is a promise of a pleasant party in real life. You can meet your life partner on one of such parties, the dreambook promises.
What a dream about wedding seen by men means? The dreambooks state that if a single young man sees a dream about wedding, this plot is a promise of business contract.
If a married man sees his wedding, this night plot represents revival of his relations with the spouse and return of passion. Other dreambooks think that such dream, on the contrary, predicts misunderstandings between spouses and quarrels.
If a young man sees a dream about his wedding and holiday procession, this is a warning that someone from his surrounding will hurt him. Getting prepared for the wedding predicts improvement of life conditions and positive changes. The worst interpretation is given to a dream where a man married his wife: it predicts health problems.
What do wedding preparations symbolize in dreams? If you dreamed that you happened to be spinning near the mirror in a wedding dress, get ready for a serious conversation with your loved one. But helping a friend get ready for the wedding in a dream means an unforgettable acquaintance.
A Islamic dreambook interprets wedding as a special mystery. You can become a witness to any significant event, which will be forbidden to talk about. Accordingly, it will make significant changes in your everyday life.
Pleasant talks about your wedding can turn into unpleasant events in real life; you should be prepared for hard illness of someone from the family. According to Vanga, getting ready for your own wedding in a dream is a sign that you will have to take a fateful and very responsible decision.
If a woman, who is pregnant in real life, sees a dream about her own wedding, this is a definite sign of easy labor and the recovery will be fast and easy too.
Such a strange plot as wedding on the cemetery predicts the couple a long and happy life together. Seeing a dream about wedding and funeral at the same time also has no negative meaning; it predicts strong health to the married couple and their children.
If you were without a groom, this means your relationship in real life is far from ideal. If the bride is left without a groom and does not worry, she will be disappointed.
Seeing your own wedding can be a precursor of a pleasant acquaintance that will turn your life upside down. If a married woman sees a dream about wedding with her husband, this plot is interpreted depending on the emotions of the dream in general. A positive dream promises harmony in the couple, a negative one brings misunderstandings and quarrels.
The worst interpretations of dreams about your own wedding predict your husband's illness that will bring you together and make your relations stronger.
If the dream caused explosive emotions and you felt like this is your day and you were the queen-bride, you can be expecting a big present in real life.
A dream where could see all the details of a beautiful wedding dress, predict taking part it group events and meeting new people. Seeing a dirty torn dress is a warning that you will break relations with your beloved one in future.
If you came to a celebration without a dress, then you will have a long wait; in a white wedding dress - a holiday, in a black dress - sadness.
Seeing yourself dressing up before the wedding is a negative sign predicting financial problems. If you dreamed of a veil, you will meet someone who will turn your life. It is a good sign to see wedding rings in a dream. They symbolize protection and well-being.
Crying at your own wedding includes two positive signs. Such plot predicts meeting with pleasant people and getting good news.
If you happened to cry on your dream wedding, you will have a reason for joy in real life. Seeing just several tears can be a symbol of some unpleasant event. Sobbing on a wedding predicts passion and a lot of emotions.
A gypsy wedding is a negative sign warning about cheating, deceit, and losing a lot of money. Getting married to a gypsy in a dream is a warning against spending time in the crowds where you can easily get robbed.
If a young girl sees her own signing at marriage registry office, her hopes for marriage will not come true. If the ceremony took place but was not approved by parents, the same situation will happen in reality.
Seeing guests in mourning clothes is a negative symbol predicting unsuccessful marriage.
It is also important to remember whom you married in a dream. Your own wedding with an unknown person in a dream predicts separation with your current partner.
If you saw a dream about marrying an unknown young man on the eve of real wedding, this means that you made the right choice. If you refused the proposal in a dream, this means you will avoid some troubles in real life.
Marriage with your ex-boyfriend, according to the dreambooks, promises family quarrels; and your own wedding with a colleague means the recognition of others. If you were married to your ex boyfriend, you will soon get some news of him.
Your and your sister's wedding taking place at the same time guarantees trouble and care.
Dream interpretation believes that being a bride in a dream is not the best sign. This is a warning about the onset of the disease. But to cancel the event means avoid it.
If you saw your friend steal your husband, this is a sign that you have to show patience, otherwise you can lose your partner.
A dream about your wedding with your husband promises passionate love. Especially magnificent wedding party predicts joy and holidays. Marrying a stranger in a dream can be a sign of adultery.
If your wedding didn't go as planned and the ceremony was not very successful, this is a sign of disappointment. If it didn't take place you should revise your life and priorities.
If you were married forcibly, this means you will surely fall in love soon. And seeing a wedding on the photos is a warning that you should hold your tongue.
If you come to your wedding with gifts there will be some spending. The very preparation for the ceremony is a sign of nervous tension. To invite guests means great trouble; being present at the wedding - predicts business prospects.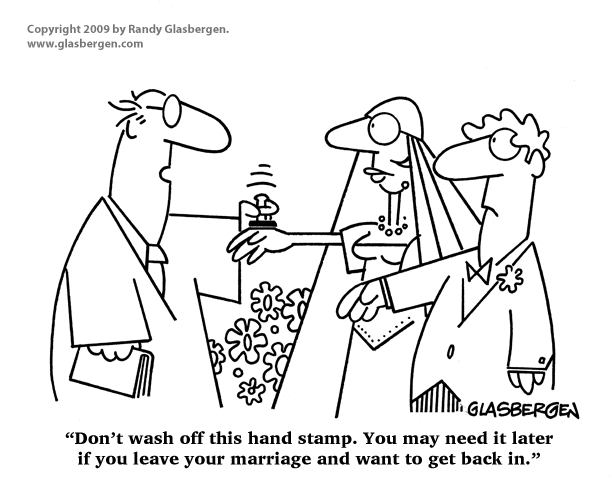 What does Miller say about seeing own marriage preparation in dream? Psychologists recommend remembering your role in the ceremonial hall, as well as the very moment of preparation for the event. It turns out that if you dreamed that you happened to get ready for the wedding very carefully, and especially for your own marriage, it means that you are ready for an important step and are ready to make the important choice.
Being late for your own wedding is a sign of obstacles and difficulties.
Running away from the ceremony together with your husband is a positive sign of soul unity. It is worse if one of you tries to escape the wedding. But to run away from the registry office means to avoid change. If you are not able to escape, then get ready for life tests. For men, fleeing from the wedding means unwillingness to accept new conditions.
Running away with the guests means that failures will be replaced by success. To leave when your wedding is over - to the logical conclusion of the situation.
If women are expecting proposal in real life and wish to know which signs in dreams predict a coming wedding, here is the list of paired finds that can give you a hint: shoes, gloves, earrings. The main thing is that all these items are new and in good condition. Besides that the following dreams can be precursors of the coming wedding: brushing your hair, getting a ring or other jewelry as a gift, running away from a bear or buying a new nice carpet.
The dreambooks give brief own wedding interpretations depending on the plot details.
dreaming about marriage registration - promises a favorable combination of circumstances;
a wedding ride in a limousine - predicts acquiring a valuable item;
a wedding festive table in a dream - promises the period of luck;
participation in competitions during the wedding - means appropriation of other people's merits;
a wedding fight - predicts attending an entertainment event;
dreaming about throwing a wedding bouquet - promises a joyful event;
cutting the wedding cake - promises successful investment of personal funds;
dreaming of being photographed at your wedding means a waste of time;
dreaming of your wedding in a hotel - means a reward for hard work;
having a dream marriage in a restaurant - predicts salaries increase;
having a wedding at home in a dream - is a symbol of good news;
seeing your own marriage in a foreign city in dream - means communicating with a hypocritical person;
celebrating your wedding in another country - means gaining valuable experience;
dreaming of your marriage on the seashore - is a sign of self-confidence.
What are the Top-5 adverse meanings of seeing your own marriage in dream?
Dreaming of your own wedding with a deceased person predicts a problem due to gullibility.
If you got married to an elderly person in a dream - this is a sign of moral and physical fatigue.
Having a marriage of convenience with someone in a dream warns of an unfair accusation.
A fight at your wedding in a dream - is a sign of litigation.
Getting drunk at your own wedding in a dream - promises difficulties in communicating with others.
Here are the Top-5 auspicious dreams of your wedding day.
Dreaming of your own marriage with on-site registration means beneficial cooperation.
Dreaming of your wedding day with many guests - predicts having fun with friends.
Dreaming about own marriage in another country - promises popularity and wealth.
Dancing at your wedding in a dream - predicts a long-awaited vacation.
Accepting congratulations on your wedding - is a sign of good luck.
On which day did you see your own marriage in a dream?
Dream of getting married on Monday - unexpected expenses.
Seeing a dream about your own wedding on Tuesday - change at work.
A Wednesday wedding dream - promises money.
Dreaming of own wedding on Friday - a prophetic dream.
If you dreamed you had a wedding on weekends - changes in relationships.
Seeing your own marriage in a dream meaning for men.
When a man dreams of his own wedding, this plot indicates the need to make a difficult choice that will influence his usual way of life. Besides that such a plot promises successful solving of old problems and improvement of your financial situation.
A dream in which he married a girl whose face is not visible promises betrayal by a friend.
The dreaming about process of marriage on a stranger promises well-being for men.
With whom did the man see his wedding in a dream?
marriage with his girlfriend - traveling;
his marriage with another woman - problems at work;
man marries his wife - conflicts in the family;
man marriage to his female friend - a successful business trip.
Brief dream interpretations depending on details:
seeing your own wedding and being a guest at a friend's wedding - unexpected profits;
preparing for your own wedding (for men) - means the arrival of guests;
celebrating your marriage without a bride - gifts and fun;
getting married without guests - reduced performance;
failed marriage - quarrels with relatives;
rich wedding for men - career growth;
man marrying the girl you like - a new romance;
own marriage with two brides - problems due to uncertainty;
man marrying his current beloved - a happy family life;
man's marriage to an aged woman - means sadness;
marrying a married woman - deterioration in relations with a beloved woman;
marrying a woman who is in the early stages of pregnancy - the fulfillment of the desired;
man dreams of an unwanted marriage - correcting an error.
What are the Top-5 negative man's dreams of his marriage?
Dancing at your own wedding speaks of illness or sudden death of a loved one.
Communicating with guests - the loss of a valuable thing or a long separation from children.
Being late for the wedding ceremony is a sign of household chores.
The bride who ran away from the wedding - treason on the part of your girlfriend.
Man dreams about fighting guests - the risk of injury.
Here are the Top-5 positive own marriage dream meanings for men:
Crying at your wedding predicts unexpected wealth and the solution of material problems.
Looking for a bride - wages increase.
Refusing to marry right at the registry office - improving your business reputation.
If you dreamed that the bride cheated during the wedding, this is a sign of good mood.
Bride did not come to the wedding ceremony - improving your financial situation.